Estimated reading time: 5 minutes
In this difficult season, home improvement spas are a great way to relax. It is therefore not surprising that facial massage tools such as jade facial rollers and guasha stones, which are known to reduce swelling and cool the skin, are becoming increasingly popular. When we came across the luxury pampering sets from Crystal Mask, we naturally couldn't resist jumping on the train ourselves. Each princess pink box contains five masks made of 100% cotton, enriched with natural amethyst extract to provide deep hydration and revitalization to stressed skin, and either a rose quartz facial roller or an amethyst facial roller so that the serum penetrates the skin – and to complete your royal treatment.
Zoe: Have you heard of skin care with natural crystals?
Romy: I don't actually have that, but it sounds so fascinating!
Dianne: Sounds almost like Wicca 😂 Do we rub crystals on our faces?
Zoe: Haha, I've seen some brands that use natural gemstones and crystals in their formulas because they have healing properties.
Michelle: I'm half skeptical, but I'm also a bit fascinated.
Maureen: After all, crystals are minerals, so maybe they are good for our skin.
Sarah: I have never tried crystal skin care! But I recently came across this amethyst mask + face roller set that I really want to try 😍
Dianne: OMG yes, after trying the vibrating facial cleanser in the last small talk, I wanted to try more skin care devices!
Zoe: Yes I am ready!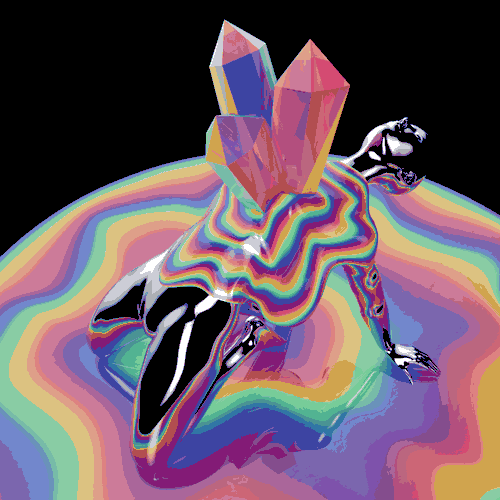 Romy: Oooooh, I'm going to try everything with face rolls!
Michelle: Sign me up!
Sarah: So what did everyone think about the masks? 👀
Maureen: My first impression was that it was so juicy. The serum was more milky than a clear liquid or gel – and it dripped everywhere!
Romy: Yes, I love that it comes in a milky texture. It feels more moisturizing than the usual leaf masks that come with gel-like essences.
Zoe: There is so much essence that I felt like I was marinated!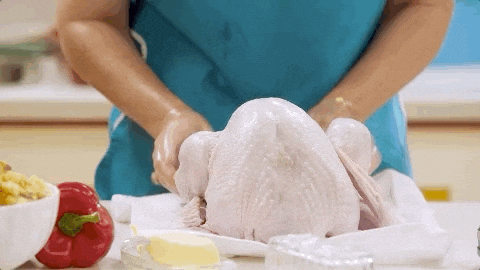 Dianne: I think the 100% natural cotton sheet really does a good job and soaks the whole essence ~
Maureen: And there is up to 40 ml of essence per leaf!
Zoe: Did you measure it in a mug or something? 😂
Maureen: No, I just read from the description 😂
Romy: 40ml are enough for a sheet mask! No wonder it is called a "deep moisturizing mask".
Dianne: What does the amethyst extract it contains actually do for the skin? I have never used it.
Sarah: It is said to soothe the skin and prevent aging, also known as reducing the appearance of wrinkles and fine lines. 🙈 The mask generally brightens, moisturizes, tightens and minimizes the pores.
Dianne: Oh, the mask also has real sapphire powder 😮
Michelle: All of these princess elements! 👸
Maureen: Romy: I actually put my mask in the fridge for 10 minutes, so it was especially soothing when I applied it. Do someone else like this with sheet masks or is it just me?
Dianne: I also put my mask and role in the fridge! 👌 The mask was definitely soothing and cooling, but it was on the thicker, stickier side that my oily skin didn't like.
Michelle: I have used it three times now and each time my skin feels soothed and hydrated afterwards! I found the essence a bit sticky at first …
Zoe: I didn't chill about it, but I used it right after taking a shower, so it was pretty cold on my skin! Did someone have problems with the mask slipping off? It is so slippery that I have essence in my eyes every time 😂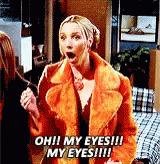 Romy: Oh my god, that was me when I tried the mask on for the first time! It kept sliding and I got essence in my right eye, which stung a bit. So I was extra careful the next time I used it, lol.
Dianne: Yes, I did that too! I couldn't snack
Sarah: My mask didn't slip, but I also had essence in mind when I put the mask on. I had to wipe it as quickly as possible and make sure my eyes stayed closed the rest of the time.
Michelle: I also had to lie down to prevent it from falling!
Zoe: I couldn't sit still, maybe that's the reason 😂
Maureen: When I rolled the face roller onto the mask, more essence dripped from it, making it quite a mess 😫
Dianne: I really liked the face rolls. I think they pushed all this crystal goodness into my skin. It was fun too, but I might have been too aggressive 😂
Sarah: I also thought the rollers relaxed, helped the serum sink and kept me distracted lol. I usually get bored if I only lie there with a mask for 15 to 20 minutes.
Zoe: I also love the rollers! I've heard that using a facial roller on a sheet mask helps improve adhesion, and the actual effect was pretty good.
Romy: With the face roller, the whole sheet mask experience was even more fun. I almost fell asleep using the facial roller because it was so relaxing! 😆
Dianne: YES, definitely a must for night skin care – it lulls you to sleep!
Zoe: I couldn't stop rolling it for the 20 minutes I was wearing the mask, lol.
Dianne: I especially loved the rose quartz because it was so pretty and soothing.
Sarah: Did you actually see any differences between the amethyst and rose quartz rollers? 🤔
Zoe: Haha, no, but apparently they have different healing chakras so you can't really see the results physically?
Maureen: I've seen this on Pinterest, but I'm not sure it's legit:
Dianne: LOL I need all of these benefits!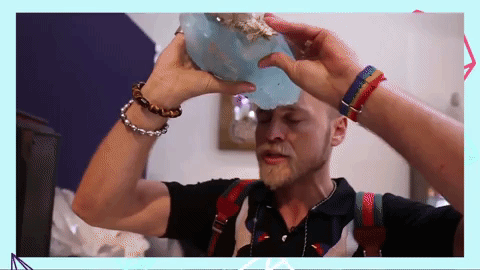 Maureen: I also remember that rose quartz has been associated with promoting romantic relationships, while amethyst attracts wealth and helps you focus!
Michelle: Amethyst = good skin and good dreams? No wonder I loved it!
Zoe: I've read about it before! I think rose quartz also promotes self-love, haha. I felt calm and less stressed, but I'm not sure if it's just that a mask is always relaxing 😌
Maureen: Honestly, I didn't see any differences between the two rollers, but if I had to choose, I would choose rose quartz because it's prettier 😍
Romy: I also prefer rose quartz, mainly because I love everything pink.
Dianne: I think the rose quartz is more soothing, while the amethyst swelled my skin less in the morning.
Sarah: Oh wow, has anyone else been beheaded? I always wake up with a swollen face and have long heard that facial roles are great for that, but … no luck 😥
Dianne: Oh no ~~ maybe a few more tries? It was definitely the main effect I got from the amethyst roller.
Zoe: I tried at night so I didn't see any noticeable hair loss.
Michelle: Unfortunately, it didn't really happen to me either, but I'm ready to try again …
Maureen: I was hoping it would tighten my skin, but I haven't seen this effect yet.
Romy: One of the most important things I noticed was how much more radiant my skin looked with this mask. My skin was fairly dry, although I have combination skin, and incorporating this into my nightly routine will make my skin plump and hydrated.
Maureen: Romy, I definitely agree with you! My skin feels much plumper and smoother.
Zoe: My face also feels so good and hydrated! The essence was a little sticky, so I had to wash it off with water a little before going to bed, but my skin was still super moist, plump, and soft when I woke up.
Dianne: It was incredibly moisturizing, but I don't think my oily skin liked it as it left a slightly sticky, mild finish.
Romy: That's right, it leaves a sticky feeling and it took me ages to dab the remaining essence into my skin!
Maureen: Haha, my dry skin drank it. I think I have really dehydrated skin 😛
Sarah: I don't think I've used it regularly enough to see major lightening or replenishing effects, but it was definitely moisturizing with all of this essence! After applying the mask, there was still a prey in the package that you could rub against.
Romy: LOL I did the same thing! I rubbed the extra essence over my neck, hands and feet 💆
Zoe: I used it all over my body and I had something left.
Michelle: The same applies here! I dipped into the package and pushed it open! Even though it was kind of sticky, I didn't mind because I woke up to such a GLOW in the morning.
Dianne: Aside from the stickiness, my skin also felt slightly tingly through the mask, although my skin is usually not sensitive. I love the reels. I originally thought they weren't worth it, but now they're a welcome addition to my routine. I really liked how comforting they were on my skin.
Sarah: I think I prefer the roles to the masks too ~ But one thing I liked about the mask was its fit – it was just the right size for me! I also don't think there was a strong smell, which is a big deal breaker for me.
Michelle: Oh yes, it's been a while since a mask fits my (big) face so well. I never thought I'd like a crystal-based product so much, but there is my skepticism!
Maureen: I love the whole package of the creamy mask and crystal roll! I was afraid that the crystal extract would irritate me, but luckily not.
Romy: I also love the mask's fit. I was also afraid of my skin breaking out, but I'm glad it didn't respond to the ingredients in the mask. The rollers are definitely my favorite!
Maureen:
CONNECTED:
(Visited 10 times, Visited 1 times today)