We've seen retailers, brands, and publishers pledge to fight racism on Instagram in the weeks following George Floyd's murder and Black Lives Matter protests that have broken out across the country, but have two of the fashion world's insiders vowed to advance this reckoning with the birth of a new initiative. Teen VogueLindsay Peoples Wagner, editor-in-chief, and Sandrine Charles, publicist and owner of Sandrine Charles Consulting, teamed up in late June to launch the Black in Fashion Council. They generate support across the industry and may only bring about significant changes that fashion so desperately needs to fight systemic racism.
Instead of continuing to call brands for actions that appear deaf or insensitive to the moment or the culture as a whole, we create a safe space. . . create a better foundation and make changes.
As stated in the mission statement of the website, "The Black in Fashion Council was founded to represent and secure the further development of black people in the fashion and beauty industry." With the support of the Council of Fashion Designers of America and a network of more than 400 black industry stakeholders, including models and executives, as well as editors like Nikki Ogunnaike GQ and stylists like Shiona Turini, the Black in Fashion Council, have the access and credibility they need to do the job. What does this work look like? The Council will work with companies to work inside out. With the help of an equality index report, feasible benchmarks for company policy regarding inclusion can be created. In addition, through internship and mentoring programs, they will help foster black talent across the industry and help brands deliver on their promises to bring about real change.
Below, the duo behind the council share more about the important work they do. Read on for our interview and learn more about the Black in Fashion Council when you visit the website and subscribe to updates.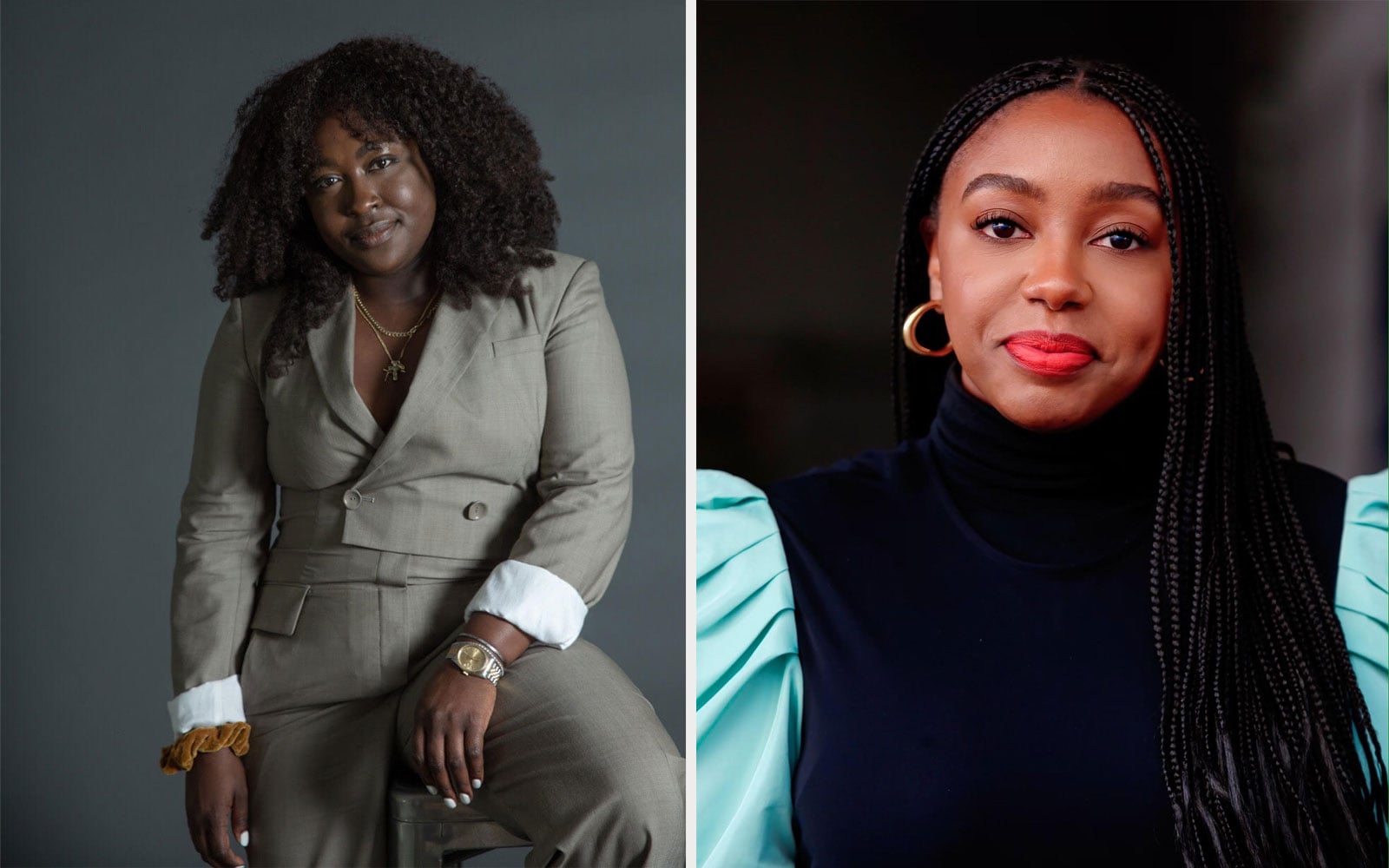 Founders Sandrine Charles (left) and Lindsay Peoples Wagner pictured above
POPSUGAR: You got organized so quickly and started in such a critical time. Was there a certain moment when you were connected and thought we could change this? How was the first conversation?
Sandrine Charles: Lindsay and I met earlier this month and thought about what we can do to make changes in our industry. After coordinating with our colleagues and industry stakeholders, work to create the Council was launched. There was so much going on at the moment and systematic changes were a priority.
PS: How do you approach brands to join the initiative?
SC: We connect with brands through initial discussions and offer a general strategy of the council.
PS: The concept of transition from demolition culture to accountability is such an important message, based on the idea that brands can really change. Can you talk about answers or works from brands that give you hope of progress?
Lindsay Völker Wagner: I think the change is not just frustration (but) actual communication is incredibly important. Instead of continuing to call brands for actions that seem deaf or insensitive to the moment or the culture as a whole, we create a safe space – with resources and access to consultants – so that they can have the necessary conversations to build a better foundation and change make.
The index score is a way to give brands and stakeholders the ability to monitor their progress – things they do well, things they need to improve. We understand that real change cannot happen overnight, but we see that we are reaching out and saying we want to build a better relationship together – and really give brands a chance to take the opportunity over time, to create these real changes. long lasting change.
Media have a way to determine things based on aesthetics and who is "chic" or cool enough. . . Much of the work we will do in this area challenges the ideas behind who is good enough.
PS: Can you tell us a little more about the internship / mentoring program you are starting?
LPW: A lot of what needs to be repaired is the fashionable pipeline. If most rulers who are white have only a network of individuals who are also white, little will change in terms of diversity. And especially in terms of fashion and beauty, it is difficult for blacks to get a foot in the door, but to be able to afford it without having a freelance or assistant job without financial help. The work we will do in this area is vital so that black people have access to opportunities, but can also be placed in successful positions when they get there.
PS: How do you work with media companies to ensure that black people have equal opportunities when it comes to jobs, salary and career growth?
LPW: Media specifically have a way to determine things that are aesthetic-based and that are "chic" or cool enough to be used on covers or set for specific jobs. So much of the work we're going to do in this area is challenging the ideas behind who's good enough.
PS: How do you hope the talks in the fashion industry will look in a year?
SC: We hope for progress and success. We understand that real change takes time, so we can start working with brands and companies within the program's three-year commitment to establish this cycle of change.
Image source: Black in the Fashion Council