Estimated reading time: 6 minutes
The YesStylists make a healthy snack attempt with CALOBYE!
We are always looking for food, especially healthy options. So we were excited about CALOBYE, a Korean brand that sells meal replacements and healthy snacks. Without a second thought, we ordered DA Meal in all five flavors (cereal, walnut almond, honey vanilla, sweet pumpkin, sweet potato), Taeng Taeng Konjac jelly in pomegranate and yogurt flavors and multi-protein savory dried pollack snack in both the original and spicy aromas.
We were very curious about DA Meal, a nutritious drink that is mixed with milk or water. It is meant to serve as a meal replacement, so we tried to eat it at different times as a meal and just as a drink. After a month, we put on our hats for food critics to share our thoughts on the products and flavors!
Maureen: How did you find CALOBYE & # 39; s DA Meal?
Dianne: I liked most of them! I definitely got used to having it for breakfast.
Zoe: I like her! It's like a milkshake, just healthier, but I've had problems with powdered sediments that don't mix in almost all of the flavors I've tried (other than pumpkin flavor). And instead of feeling full until the next meal, I became more spicy 😂
Maureen: Oh, you have to shake it really hard. I usually flip it over and shake it as if I'm preparing a cocktail drink. Then I wait for it to mix.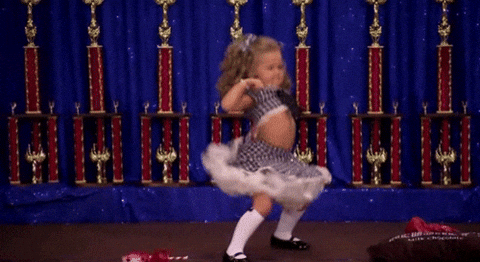 Zoe: I did!!!! But only the pumpkin flavor mixed perfectly. The rest still had the same problem! I shook her so much that my arm hurts lol (cardio?)
Dianne: I turned her upside down to drop the powder. It definitely took longer than the 1-2 minutes they suggested to mix it up.
Maureen: I also twirled it like an Erlenmeyer flask.
Dianne: Maybe it also depends on what liquid you mix it with? I used cold skimmed milk most of the time, except for the sweet potato, which I mixed with water.
Michelle:: Lol yes, I think it's much better with milk! I tried the almond with milk and it definitely worked.
Sarah: I used water for everyone and definitely had problems with mixing 😕
Zoe: I have used for all oat milk that tasted good with all flavors ✌️
Maureen: I used almond milk, except sweet potato, which is recommended for mixing with water because it already contains powdered milk.
Dianne: I definitely didn't like the sweet potato, though ~ my favorite was walnut almond! Loved the toasted almonds and walnuts in it 😍
Maureen: The same applies here! Sweet potato tastes a bit sour. I love walnuts and cereals, they are not too sweet.
Zoe: Yes, sweet potato was a bit strange. But I like the chia seeds in it.
Sarah: Oh, I really liked the sweet potato. I think my least preferred were sweet pumpkin and honey vanilla. But I loved the brown rice flakes in grain
Dianne: What?!?! The sweet pumpkin is a strong contender for one of my favorites. I loved the sunflower seeds in it.
Dianne: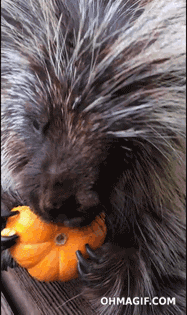 Zoe: My favorite was the pumpkin (come on, it contains sunflower seeds)!
Michelle:: Define the pumpkin for me. Least popular: the vanilla (much too sweet!).
Sarah: I think I just like super mild flavors 🙊
Maureen: Yes, the vanilla tastes a bit artificial. It smells super good and is also so rich and velvety.
Zoe: I thought I would love the walnut almond but I found it to be too nutty and I usually love nuts. I just wish the nuts were grounded instead of whole.
Michelle:: Yes, there is a lot of chewing 🤪
Maureen: I love the nutty chewy sweets 🌰
Zoe: Cardio for the jaws lol.
Sarah: Yes, they were pretty big and hard to chew (and super loud if you crunch in the office lol).
Maureen: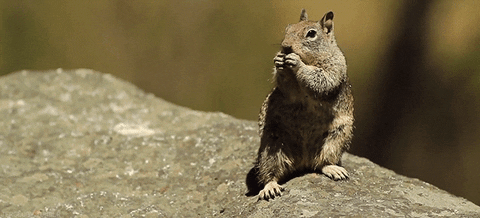 Maureen: Overall, they all taste better than I expected. I just wish they were more filling.
Zoe: I think I've even gained weight. I ended up eating more. What is wrong with me?
Dianne: I was pleasantly surprised that it tasted a lot better than I thought. It also quenched my hunger just enough by lunchtime, so I'm pretty happy ✌️
Sarah: Yes, they weren't as filling as expected. I usually had to combine it with a banana for breakfast.
Michelle:: The first time it filled me up – I skipped lunch that day! But maybe my body only got used to it afterwards 🤔?
Maureen: I replaced dinner with it and my stomach growled all night. XD It's more of an appetizer for me.
Zoe: It's like a healthy milkshake with bits 😂
Maureen: Did you drink it as a snack?
Zoe: No, only breakfast. Speaking of snacks, which ones did you like the most from pollock and konjac jelly?
Dianne: I don't think I can choose a favorite between them. They have different tastes and attractions.
Michelle:: I love the pollock! But I'm a fan of dried fish snacks
Sarah: I had the yogurt-flavored konjac jelly and it tasted just like yakult – plus those mini jelly cubes! So good, I would like to order another million 🤩
Dianne: Yes!!! Loved the little cubes and it's such a great afternoon snack! Defos think it would be great for those hot summer afternoons ~
Zoe: The pollock is super tasty, but so spicy that I need a break after a few bites
Maureen: I also took the Spicy version. It's a little too sweet and spicy for me. It's also sticky … I want to wash my hands right away. I just wish they were easier to separate than cling to a bunch.
Michelle:: Oh, I had the non-spicy version!
Dianne: 😮 I didn't find the Spicy version too spicy! And I'm usually quite averse to spices! Its taste was much closer to black pepper than to red pepper, so I could handle it pretty well.
Sarah: I found the original version a little too salty ~ I prefer the Spicy version – it is addictive 🔥
Dianne: I agree with Sarah, the OG version was a little too salty. Defos will get the Spicy version next time … Maybe I can finally handle spicy food better? 🥳 And as mentioned in the packaging, it tastes good with beer 😂
Zoe: Dang! I wish I drank beer with it 😂
Dianne:

Maureen: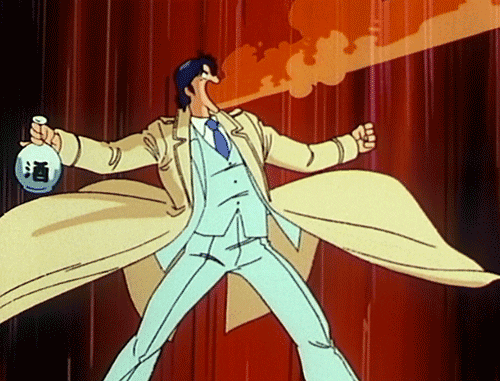 Zoe: I had the yogurt konjac jelly at room temperature and really regretted not having chilled it. Can the sweeteners really taste 😅 although I love the texture!
Maureen: I tried the pomegranate and it tastes less artificial than I imagined.
Dianne: The same applies here! But at first I had problems sucking out the jelly lol. I think the konjac bits were a little too big.
Zoe: "Really?" Mine was relatively easy. I think you need to push it up while eating? 💡
Maureen: I squeezed the whole thing into a dessert cup, and Defos makes me feel much more luxurious. Then I took it up with a spoon.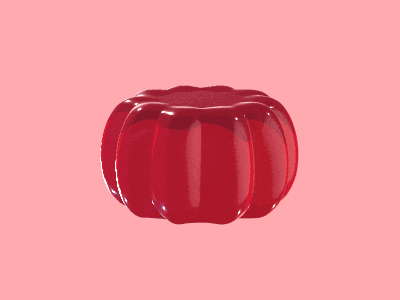 Michelle:: Awwww Dianne, I totally agree! There is still a lot of konjac left when I finish drinking.
Sarah: I think my cheek muscles had some training to get the konjac parts out.
Maureen: I actually enjoy pushing it up from the bottom.
Zoe: Maureen goes the extra mile to get the jelly 😂
Sarah: They are said to be full of glucomannan to make you feel full, but I felt fühl pickier afterwards. It's the endless loop of having something sweet and then balancing it with something hearty.
Dianne: I wanted to eat more after eating the jelly 😆
Zoe: Once you start snacking, you can't stop 🤪
Michelle:: I think it only aroused my appetite instead of filling up … After the jelly, I somehow managed to "accidentally" consume a small pack of chips.
Zoe:

Maureen: Oh, I felt full for the first 10 minutes. Then I started reaching for more snacks too.
Zoe: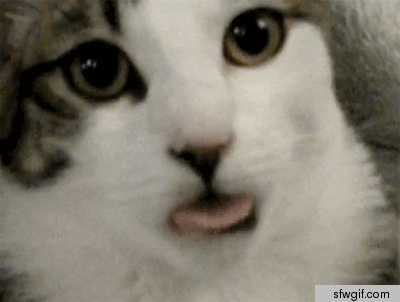 Maureen: In summary, DA food is definitely a keeper for me. It is far cheaper than a real meal and tastes really good. Great when I'm on the go or too lazy to cook ❤️
Zoe: I would only get it to have more accessible shakes at home and at work. I really liked the pumpkin flavor!
Dianne: Strongly agree ~ I am very lazy in the morning and usually do without breakfast. This is an easy way to get your much needed nutrient intake and a great way to start the day. Plan to get walnut almond and sweet potato in the future !!!
Michelle:: I love milkshake style drinks and I'm usually too lazy to prepare food, so I'm definitely for DA Meal! Fill up the pumpkin and cereals ~
Sarah: The grain reminds me so much of the cereal that I usually have on weekends. So it's a perfect substitute for on the go when I don't have time to sit and eat
Maureen: As for the konjac and pollock, I feel like I can live without, although I won't resist if sb treats me.
Zoe: They are nice to stay in the office as an emergency ration. I really want to try the pomegranate jelly too!
Sarah: I think the konjac was actually my favorite among the three. I always need a sugar boost in the afternoon, so it's perfect for me 👌
Dianne: I only tried the pomegranate version, so I really want to try the yogurt version! I like to chew when I'm bored, so I always have a few snacks with me. Could stock up on the Pollock snacks as they erase my feeling of snacking too much 😳
Michelle:: I still have to try the Spicy version! I look forward to it 😛
CONNECTED: