Do you remember Bollywood Holi anthems rank Barse Bheege Chunarwali to Balam Pichkari Jo Tune Mujhe Maari? There is hardly an Indian or NRI who cannot remember these playful and flirting songs on the evening before Holi. Nothing can wash away the magic and riddle of the whitest white Salwar Kameez and Dupatta for women and the almost doodh-colored Kurta pajamas for men. Then the fun begins and in real time. It's also a perfect example of holi outfits and styling ideas.
We all know that Holi is a festival that brings color back to our lives after the bleak winters. In terms of fashion, Holi lifts the mood in the following way: through the dress code of the Holi Festival, the cute hairstyle for Holi, accessories for Holi and shoes for Holi. Do you think perfumes are required if everyone is looking for a way to put Gulaal on you? No … but yes, on the day of Holi you can put on some makeup if you want to look the best.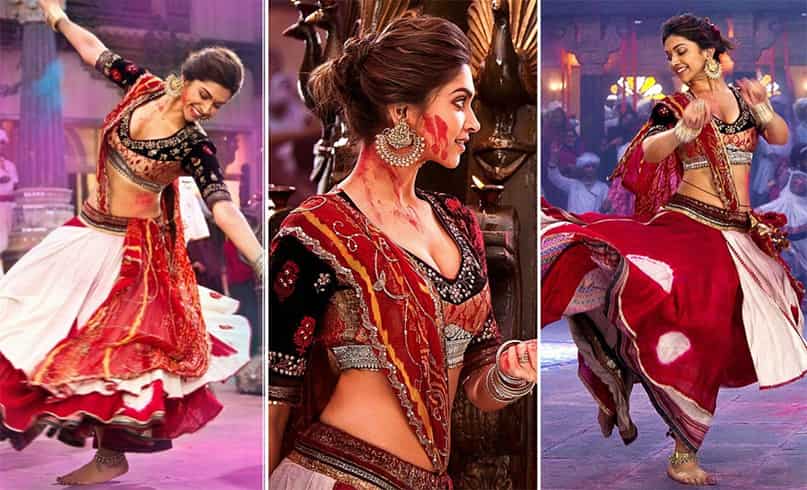 Since Holi is there, there is also a need for style inspiration. To help you choose outfits and styling ideas, here are some interesting tricks and tips to help you dress stylishly yet comfortably.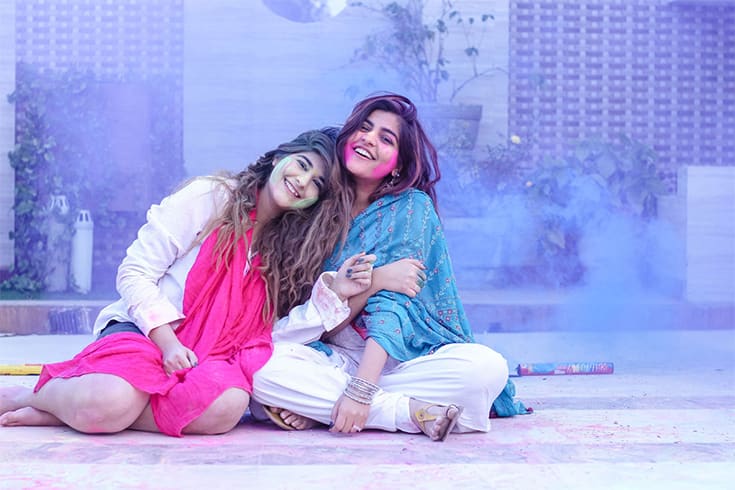 Style Inspo for Holi:
If you have a preference for comfortable dressing, let yourself be inspired by the beautiful Deepika Padukone.
Then what do you have to do?
Transform yourself into a hot girl by wearing a lively t-shirt with hot pants like she did in the song "Balam Pichkari".
Would you like to give this dress code for the Holi Festival a little twist?
If you think Holi is not the right time to flaunt your long legs, combine a t-shirt with comfortable pajamas. This will help protect your skin from the onslaught of stubborn colors. You will thank us for this style tip that will help you alleviate the problems in the bathroom to remove all these stains.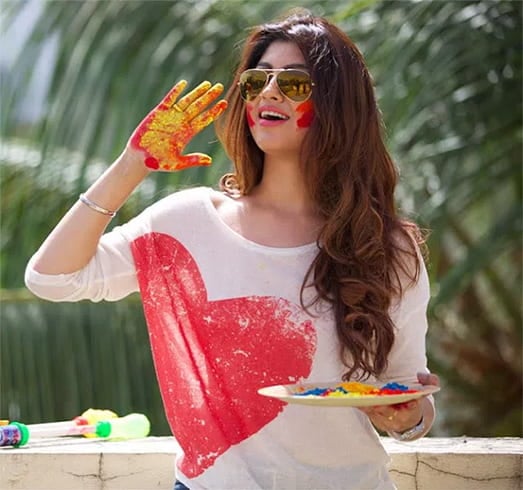 Words of wisdom for you –
Avoid wearing transparent and clingy clothes on Holi as you are sure to get wet and feel uncomfortable.
Best fabric for Holi:
It is undoubtedly cotton. It will keep you cool and enjoy the fun the festival brings. For Holi, you can dress in a vibrant cotton dress that is rich in color tones and prints to add a touch of vitality to your festive celebrations. The Holi outfit by Alia Bhatt in "2 States" is a perfect example of how to show off the Indo-Western look, or you can put on a lively skirt with torches and still look dazzling. However, if you want to minimize the damage to your skin from chemicals and tans, you should combine linen pants with a short kurta or a palazzo with a long kurta without a second thought. Make sure you pick a full sleeved top.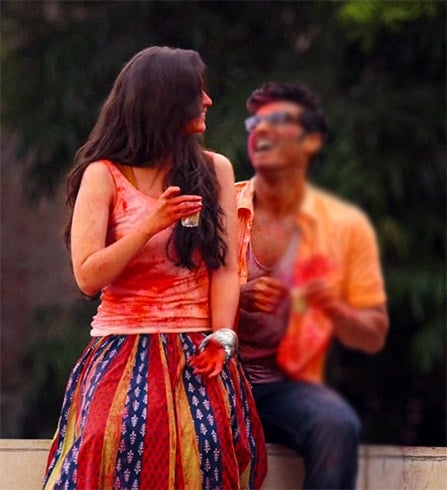 Chikankari and Holi?
Ah, that makes an impressive statement. A white chikan kurti in combination with jeans looks fabulous and is so perfect for college holi events, isn't it? Ask Dia Mirza.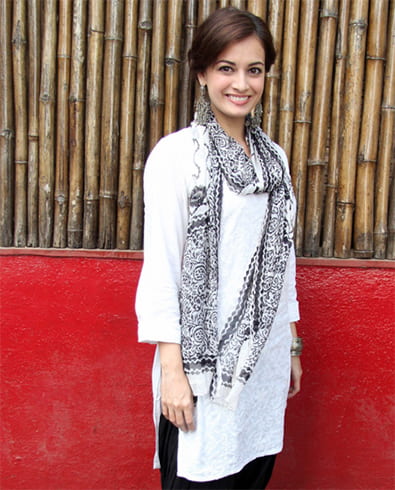 Do you think I'll miss a Patiala Salwar suit for the Holi Festival dress code? Certainly not.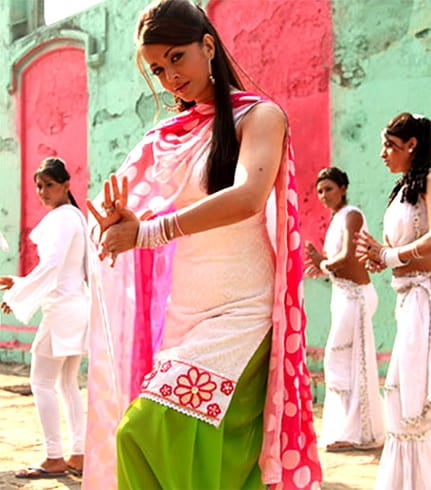 And then there is a colorful tank top and an ethnic skirt. A trendy holi outfit with a touch of tradition. Equip this dress with colorful bangles and funky jewelry.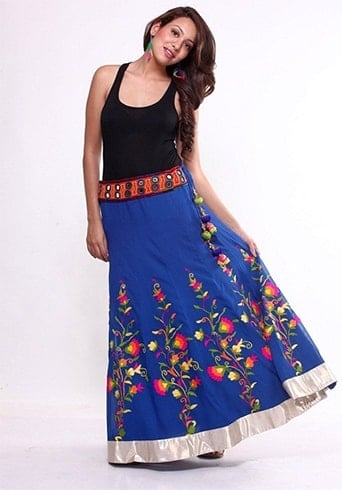 Ethnic clothing for Holi:
If ethnic attire is your calling for festive occasions, go down the Bollywood path by choosing a pure white ensemble a la Rekha in the song "Rang Barse". It's an evergreen trend that makes you look stylish in style!
And what is that? Wear a crispy white chikankari kurta with the basic leggings. Do you want more twist? Combine the white kurta and the leggings with a colorful dupatta with a bandhani print.
White outfits are the perfect canvas to paint the city on Holi red with friends and family. You can even choose a white Kurti and combine it with jeggings.
Do you want to be one step ahead?
You can simply add a colorful dupatta or a tie and dye scarf to add that splash of color to your classic wardrobe selection and thus protect your lavish locks.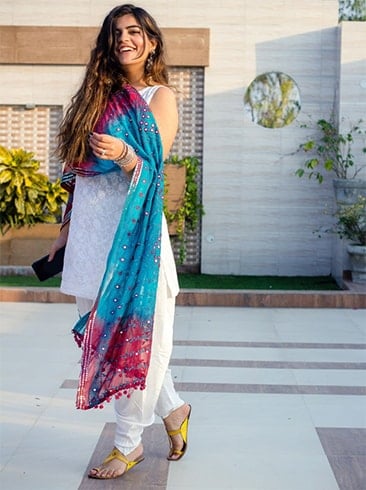 Accessories for Holi:
Holi fashion demands a change. You need to get messy with colors and water while doing your best in style. And accessories that you can wear on Holi have a lot to do to improve the look. Here's how:
Hats and bandanas: Surprise your family and friends when you wear the best headgear (either an elegant hat or a printed headscarf) with your clothes. It's a great way to style your outfit. In the end, you also protect your hair.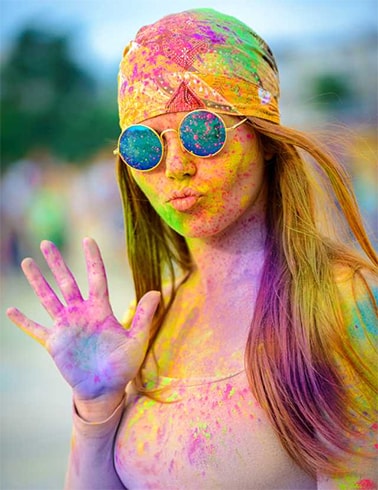 Sunglasses: You can't make Holi color blind, but you can add that extra glamor to your clothes with sunglasses. Check out a star at your holi party by wearing one of these awesome sunglasses. If you choose the classic aviators, you will surely steal the limelight. Wearing sunglasses when playing with paint on Holi will ensure that your eyes are protected from the harsh chemicals.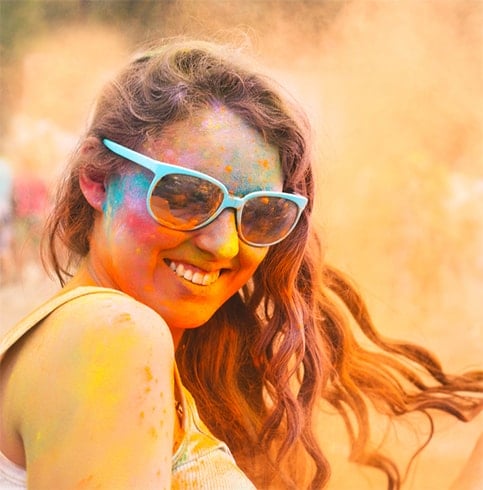 Flip flops: Are you going to wear one of these chic sandals or pumps for the playful festival? Do not do that. Holi is this one festival where you can wear and show Holi your shoes. Do this by wearing flip-flops in public. Simply combine them with your funky clothes and complete your holi outfit. Other shoe options are sneakers, floaters, ballerinas, loafers or simple slippers.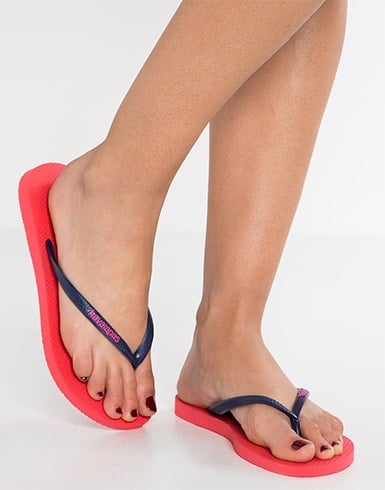 Jeans shorts: Suppose you don't want to go the traditional way with this holi. Be a smartie by wearing denim shorts and a nice white top or t-shirt. Complete this look with a headscarf and flip-flops.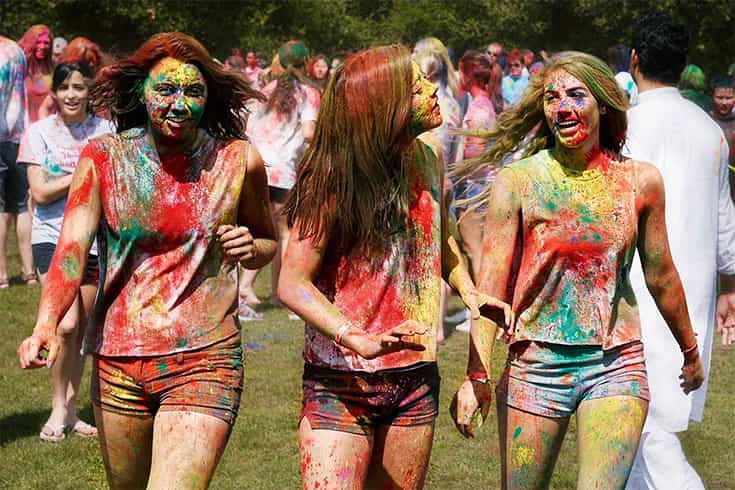 Hairstyle for Holi:
Shield and protect!
This will always be the mantra for your hair on the occasion of Holi. To do this, moisten your hair with coconut oil beforehand. Bring the hairdresser inside and get a braided bun or double French braid tied up in a high ponytail. This is the best and most elegant way to keep your curls from the rush of colors and chemicals.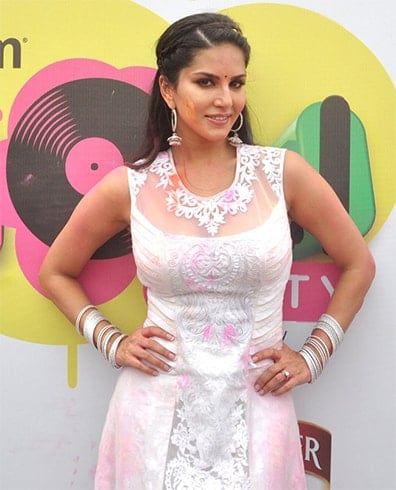 Nail art for Holi:
To protect your nails from Holi colors, paint them with light shades. They can be bold and high-contrast colors or a nail art design inspired by Holi. Add the splash of color to your nails by using some vivid hues instead of damaging the chemical colors of your manicure.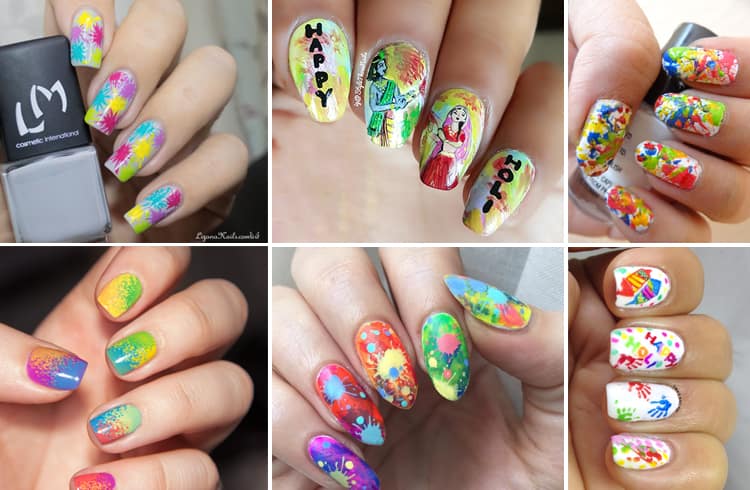 Now that I have shown you good options for holi outfits and styling ideas, you are welcome to follow them. Do not be shy, but go out and get drenched in the colors of joy that only come once a year. Happy Holi to all readers and family members!