Holi is a festival of colors and pranks, where children are often seen hiding behind walls, hurling colored water balloons at passers-by, where there is no age limit, taking a handful of colors to paint everyone's face, and where the festive mood by the sun goes down. The markets look extremely lively and colorful as stores sell colored powders, water balloons and water pistols. But above all, Holi is about living harmoniously with one another and destroying the evil within us.
Reasons why we love celebrating Holi:
Here are five reasons why we like to celebrate Holi and look forward to this festival every year.
(also read: Beauty tips for a safe holi)
1. It brings in the season of warmth:
Holi is usually celebrated in March and is said to mark the beginning of the warm season. This festival is considered a spring festival that says goodbye to cool winters. Many crops in India celebrate this change of season and many farmers are also starting their new harvests.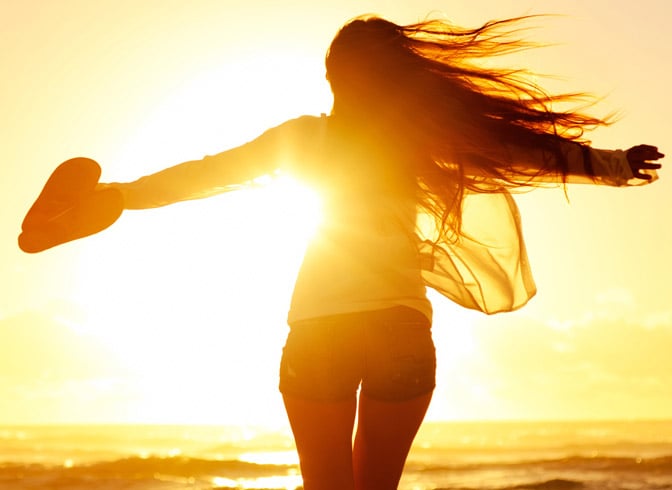 2. We love spray paints:
There is nothing better than running through the clouds of colors, spraying colors on your friends and hurling water balloons at each other – a true meaning of color bombs! Being in the middle of this riot of color conveys a feeling of belonging. Everyone has color on their faces, hair and clothes. Some of the best memories are made during this festival and not to forget, the beautiful photos that come out on this day will stay forever!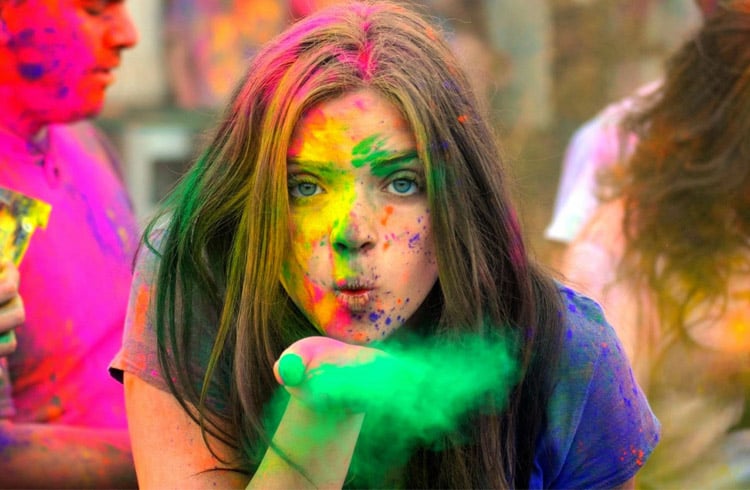 3. It is a festival of love and antics:
In addition to celebrating the death of evil, the tradition of colors of this festival started thanks to Lord Krishna. It is believed that Little Krishna and his friends played around with colors in Vrindavan and Gokul that day. So it became a community event to paint each other's faces and celebrate a playful party. Another folklore tells us that Lord Krishna painted Radha's face that day. So they fell in love and the festival of colors was born.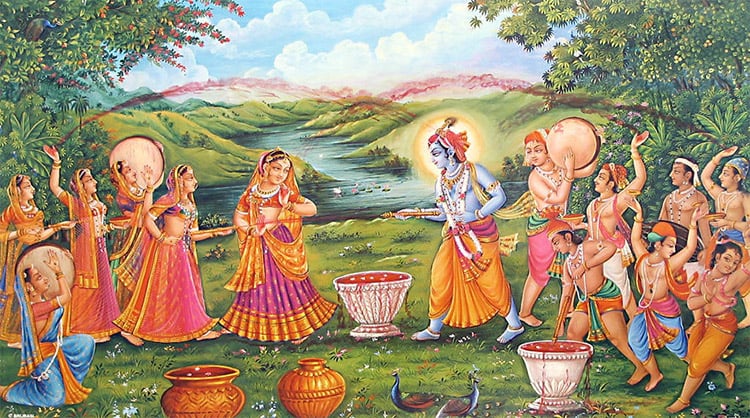 4. Everyone is your friend:
It is the only festival where all personal boundaries are lifted and people come together to romp about with joy. Everyone from young to old comes to the Spree. Everyone can throw colors at everyone and nobody is held for it. What is called "personal space" is unknown on Holi because the day only ends with many new friends. The colors do not distinguish a boy from a girl or a light-skinned from a dark-skinned. The whole nation looks uniform and is full of colors.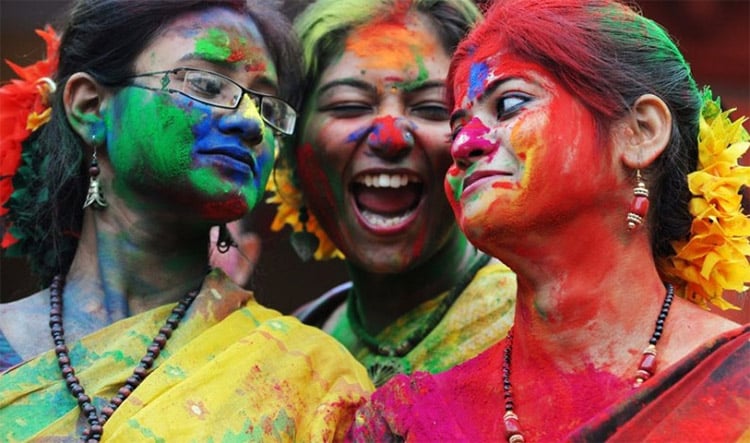 5. We love to dress in white:
Wearing white for Holi has become an unwritten rule. After all, what other color can the Holi rainbow present as well as white. So if you're wondering how to wear your whites this holi season, here's our quick start guide to help you figure out what to wear on holi.
Monochrome white outfit:
Wear white from top to bottom. Choose a white salwar with white pajamas and a white dupatta, or a pair of white palazzos with a white tank top or t-shirt. Opt for a completely white ensemble that brings out the colors of Holi brilliantly. Of course your clothes will be completely ruined with no hope of salvation. So go for cheap clothes that you can throw away after the party.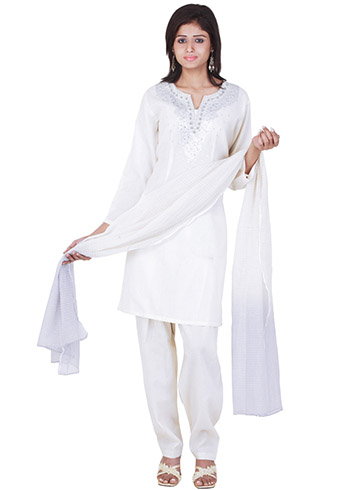 White with prints:
If all white is too boring for you, you can combine white with prints to create some interesting combinations. How about a white kurta with printed leggings or maybe even a white top with a printed skirt? Opt for tribal prints or some other form of ethnic prints to really get into the Holi spirit.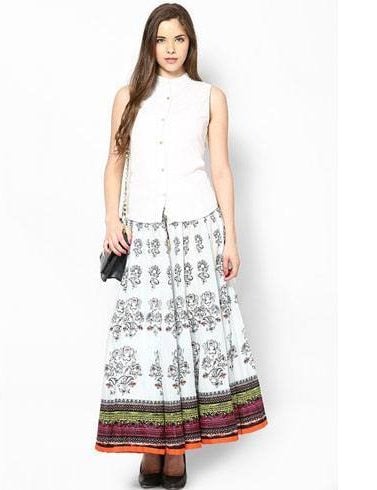 Color blocking with white:
Color blocking is all the rage these days. So why not use white to create a color-blocked outfit? Use your imagination and go crazy; After all, it's Holi – the festival of colors! So go ahead and combine white with red or yellow, too bright? Who cares, it's Holi time and everything goes!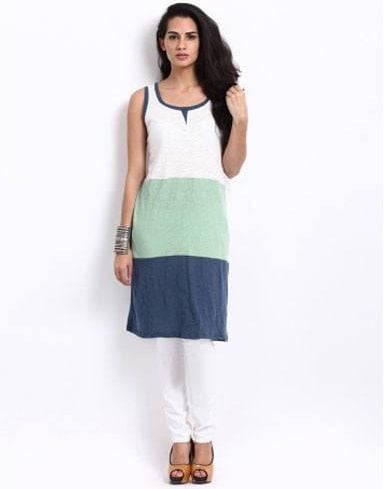 Pair of white with jeans:
White with jeans is a classic combination and you can't go wrong. So combine a white top with your old, faded jeans or shorts. Just make sure that the jeans are not your favorite as there is little hope after the colorful Holi celebrations. Distressed jeans look particularly good with white, as do cropped shorts. White paired with black jeans is also a great look for Holi. Combine a white top with three quarters of black jeans and see how you like the look.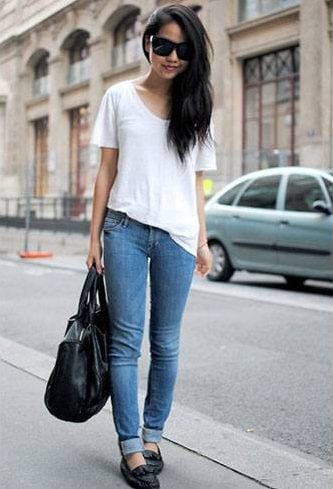 Pair of white with pastel colors:
If you don't have a pure white outfit or feel that this is too strong, consider combining white with other pastel shades. This is actually a pretty cool and chic look. There is a high probability that you will try this look, decide that you like it too much to ruin your clothes during Holi, and put it back in your closet to wear it another time when you run out of colors to have.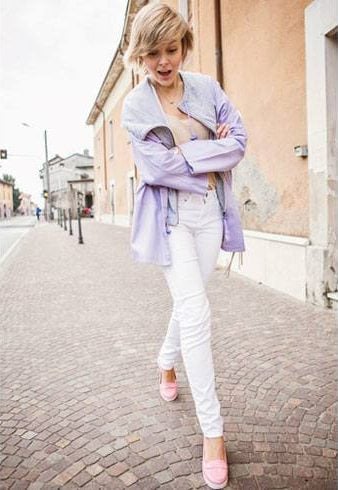 I hope our guide to wearing white for Holi helped you. Remember to choose clothes that offer maximum coverage. This will help protect your skin from the colors as much as possible. So opt for a long-sleeved top over a sleeveless top and a skirt or pants over shorts or a knee-length skirt. Also keep in mind that most white garments will become see-through as soon as they get wet. Therefore, always wear a pair of briefs or something underneath so that there is no danger of such embarrassing events.
Don't forget to wear comfortable footwear too, preferably something made of rubber or plastic that is easy to wash. Holi is a very physically demanding festival without you having to put extra pressure on your feet by wearing uncomfortable shoes. You need to feel comfortable and in your element to have the most fun during Holi.
Recommended articles
Holi outfits and styling ideas to look lively and alive!
How to safely remove Holi colors from your face, neck and other body parts
Hair care tips for this holi season
Should I thread and grow before or after Holi? Beauty tips for a safe holi revealed
5 essential oils that Holi needs to apply to the body before you start playing